Discover Luxury, Affordable German Kitchens in our Herefordshire Kitchen Showroom: Leicht and Rotpunkt
Welcome to our Herefordshire kitchen showroom in Ross-on-Wye, where we specialise in providing luxurious yet affordable German kitchen designs. As proud suppliers of the renowned Leicht and Rotpunkt kitchen brands, we are committed to bringing you the best in elegance, functionality, and style, and all at a price we know you'll love. Our expert kitchen team of highly experienced kitchen designers and installers are local to Herefordshire, offering our services across Herefordshire and surrounding areas including Ross-on-Wye, Hereford, Ledbury, Leominster and Bromyard. At all times our dedicated team will work diligently to bring your vision to life, delivering a timeless and long-lasting kitchen design.
Unrivalled German Kitchen Designs For Every Taste and Budget 
If you are considering a German-manufactured kitchen for your new interior project then you will be reassured to know that German kitchens are celebrated worldwide for their sleek aesthetics, innovative storage solutions, and top-quality materials. Visit our Herefordshire kitchen showroom and you will delight in discovering this first-hand! Here, we offer the finest selection of elegant yet affordable German kitchen brands, including Leicht and Rotpunkt, whilst our expert team is on hand to help you find the perfect kitchen to suit your taste and budget.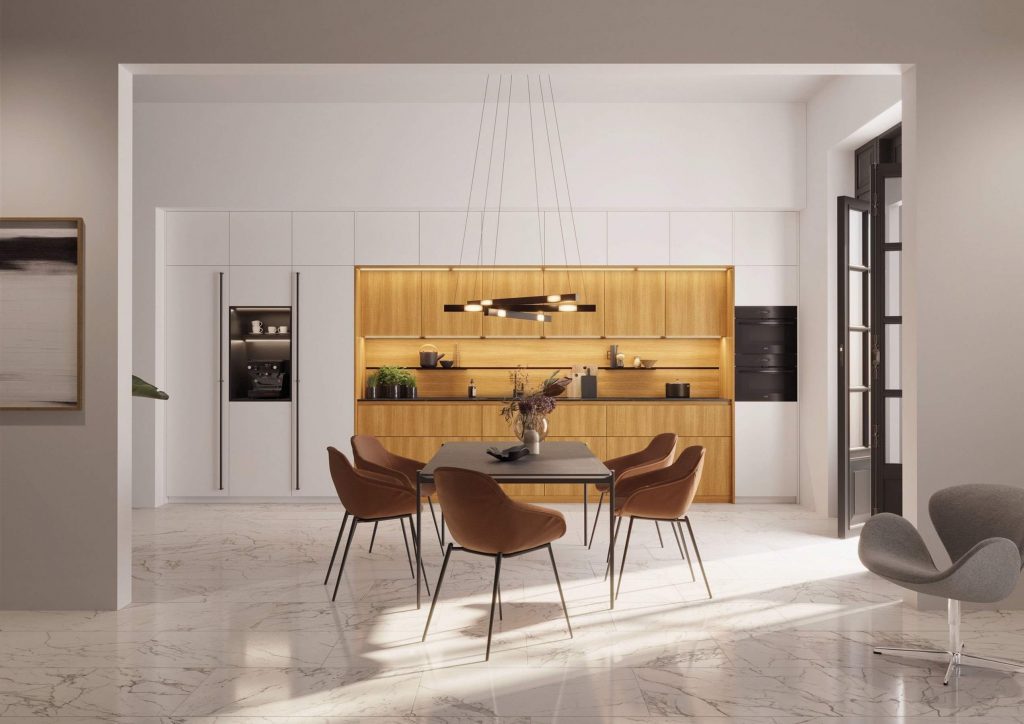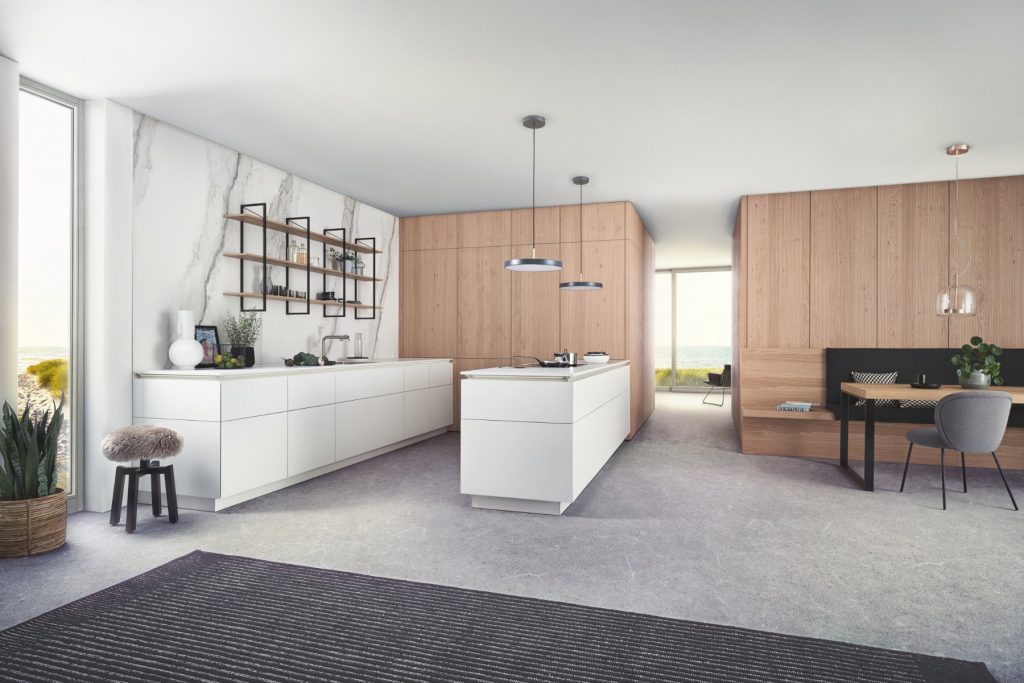 Discover Leicht Kitchens in our Herefordshire Kitchen Showroom 
Leicht is a prestigious German kitchen manufacturer, known for its innovative designs, exceptional quality, and attention to detail. With a diverse range of styles and finishes, Leicht kitchens are designed to suit any home, from contemporary to traditional. When you visit our German kitchen showroom in Herefordshire, you can explore the many options available to you with our expert designers, who will work with you to create a Leicht kitchen that is tailored to your lifestyle and preferences, all while keeping affordability in mind.
Rotpunkt German Kitchens in Our Herefordshire Kitchen Showroom 
Rotpunkt is a luxury German kitchen brand that combines cutting-edge design with precision engineering. With a focus on sustainability, functionality, and innovation, Rotpunkt kitchens are renowned for their timeless beauty and high-quality materials. Our Herefordshire kitchen showroom features a wide range of Rotpunkt kitchen designs, allowing you to discover the perfect balance of form and function without exceeding your budget.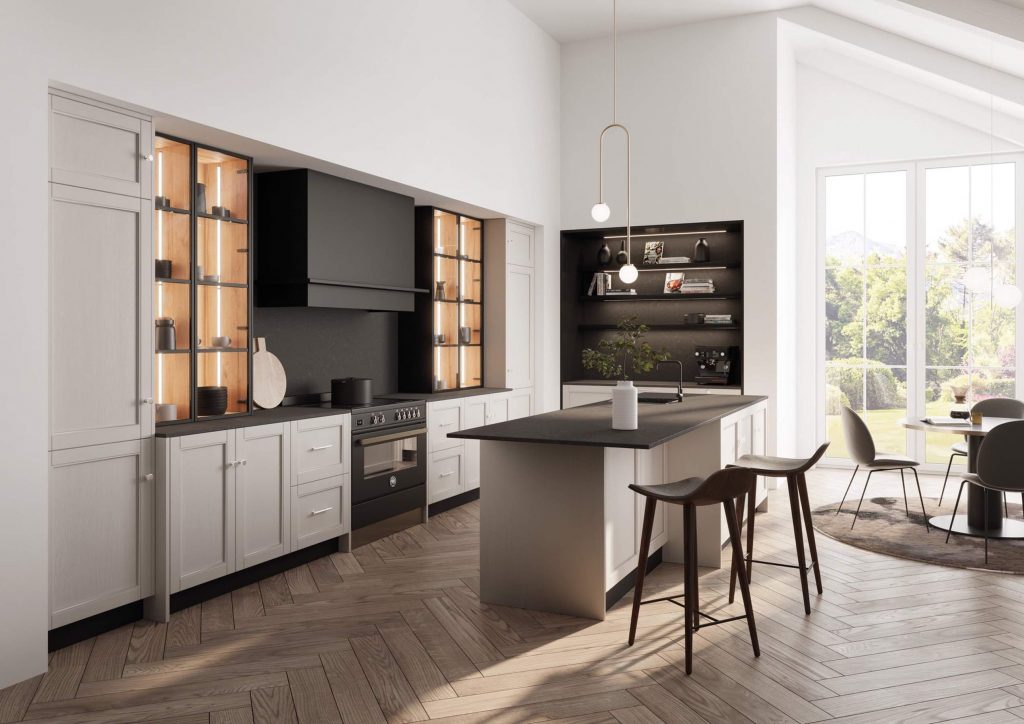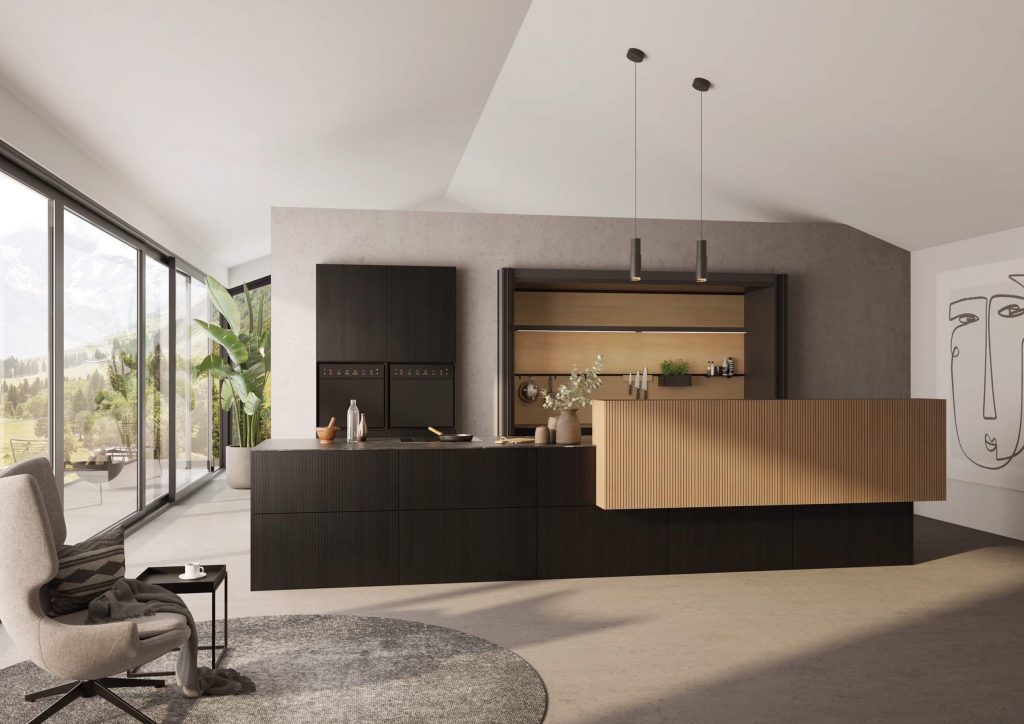 Personalised Kitchen Design and Installation in Herefordshire 
At Kitchens by Design in Ross, we understand that the kitchen is the heart of the home, and as such, it needs to be beautiful, functional and also highly personal too. Our team of experienced kitchen designers and installers are committed to creating bespoke German kitchens that cater to your unique needs and preferences, whether this is innovative space-saving solutions, a sociable kitchen island or a particular colour scheme; Whatever your priority for your new kitchen design we will always take the time to listen and deliver on your personal kitchen goals.
From the very first meeting to the final installation, we work closely with you to ensure that every aspect of your new kitchen is tailored to your exact specifications. Our attention to detail and commitment to customer satisfaction ensures a seamless, stress-free process that delivers exceptional results.
Benefits of Visiting Our Local Herefordshire Showroom 
Located in the charming region of Herefordshire, in the quaint market town of Ross-on-Wye we invite you to visit our showroom and experience the sophistication and precision of German kitchen design first-hand. By visiting us in person you'll have the opportunity to explore the quality and breadth of our product range, speak with our knowledgeable team, and gain a deeper understanding of the possibilities for your new kitchen. Our team is always on hand to answer any questions, provide expert advice, and guide you through the design and installation process of how we create the perfect kitchen for your home.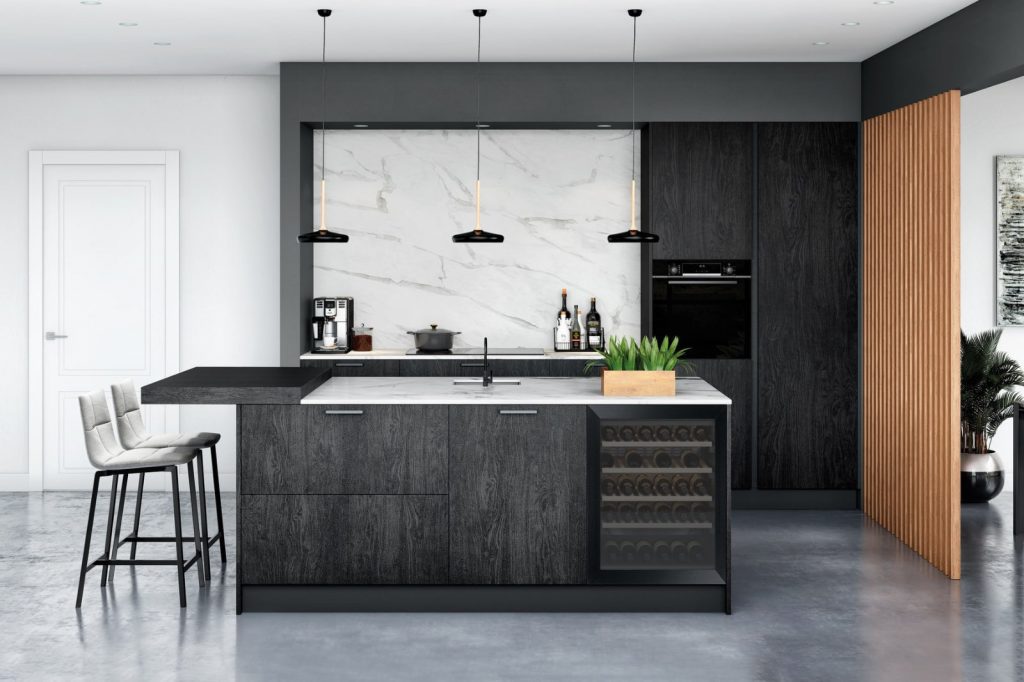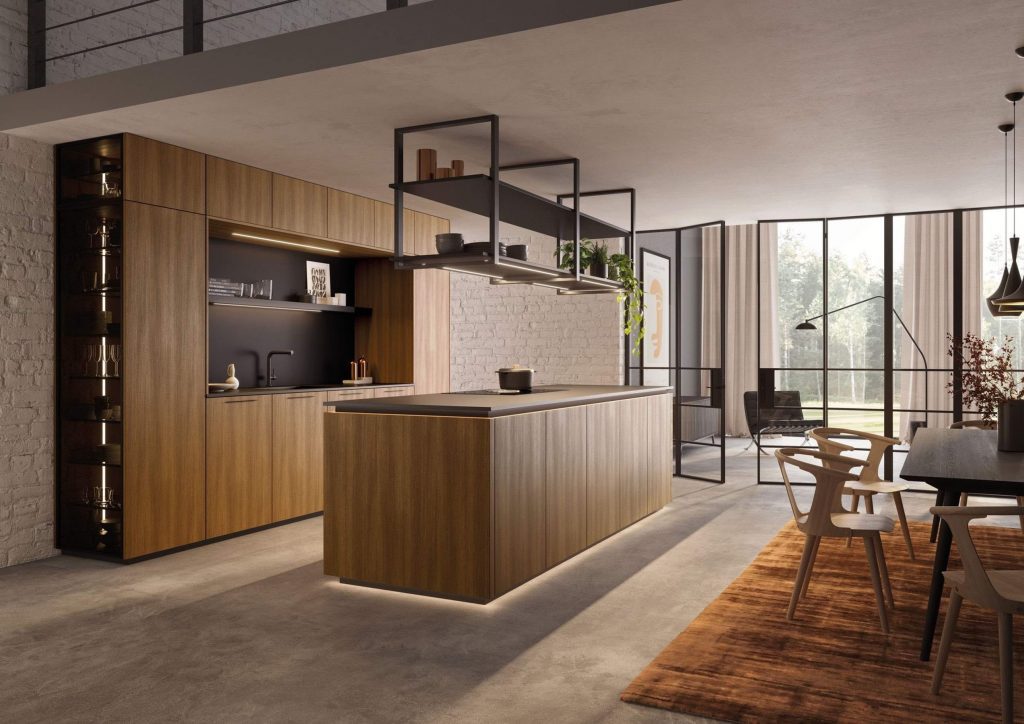 Designing Local Kitchens in Herefordshire 
Herefordshire is a picturesque region with a rich architectural heritage that spans centuries. When designing your bespoke German kitchen, our team can take this into account, ensuring a new kitchen which is sympathetic to the local history and architecture of Herefordshire, particularly in its blend of old and new. From blending traditional styles with modern German kitchen elements to selecting materials and finishes that complement the region's unique charm, we can deliver a kitchen that enhances your home while respecting the local heritage.
Exceptional Customer Service and Satisfaction  
We pride ourselves on delivering exceptional customer service and ensuring that every client has a positive experience with us. From the moment you step into our Herefordshire kitchen showroom, our team is dedicated to helping you find the perfect kitchen solution and making your dream kitchen a reality. We believe that communication is key, and our designers will work closely with you throughout the entire process to ensure that your new kitchen is everything you imagined and more, all while remaining within the budget you specify.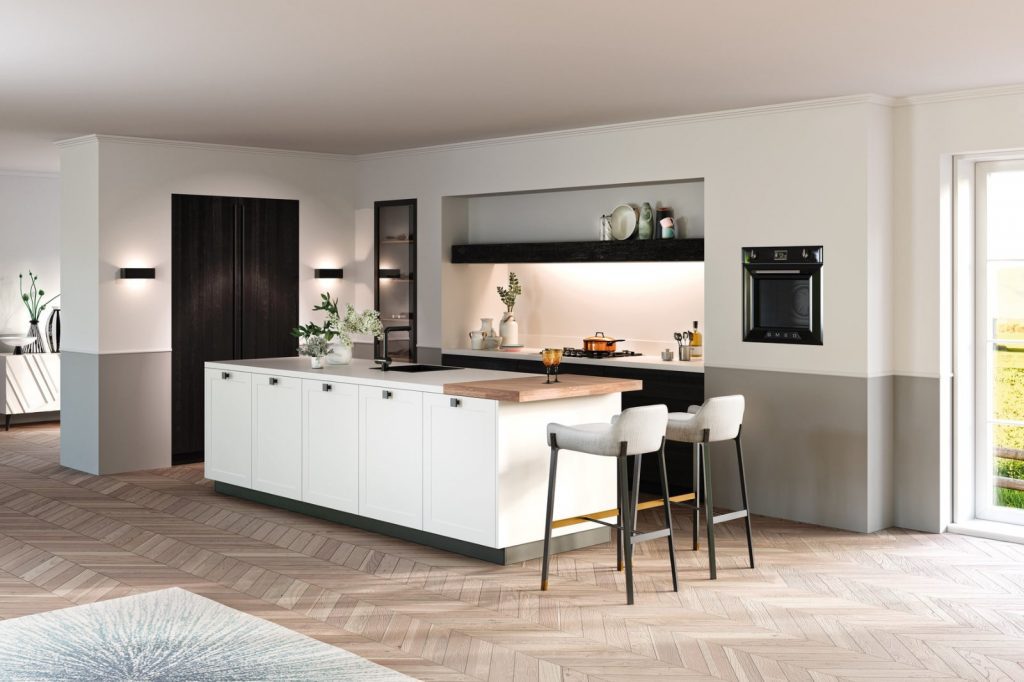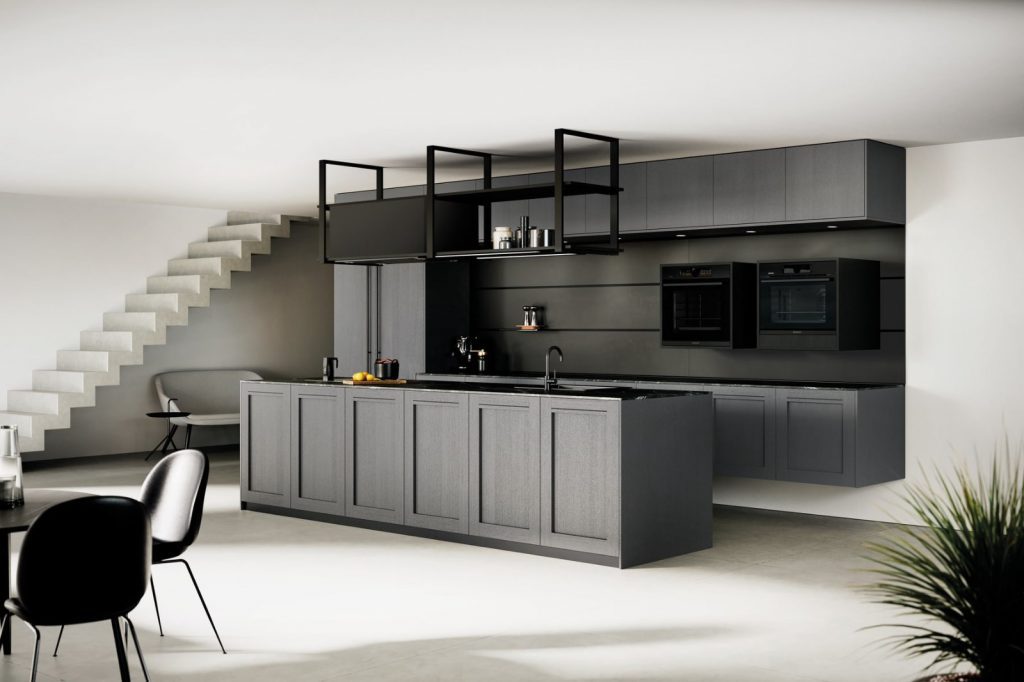 Contact Us Today to Begin Your Kitchen Journey  
Ready to embark on your journey to a stunning new German kitchen? Contact our Herefordshire kitchen showroom team today to schedule a consultation with one of our expert designers. We'll listen to your ideas and needs, discuss your options, and help you create a bespoke kitchen that truly reflects your style and enhances your home. Don't wait any longer – experience the unparalleled quality, craftsmanship, and design of Leicht and Rotpunkt kitchens at our Herefordshire showroom today.
Experience the Best of Herefordshire and German Kitchen Design   
With our convenient location in the heart of Herefordshire, you can easily combine a visit to our German kitchen showroom with a day of exploring the charming region. If you have the time then a visit to our German kitchen showroom in Herefordshire might also provide the perfect opportunity to explore the region's rich history, including the magnificent Hereford Cathedral, the historic Black and White Village Trail, and the Mappa Mundi.
While you're in the area, why not take a leisurely stroll through the region's many parks and gardens, or explore the local shopping scene, featuring a mix of independent boutiques and high-street shops? For those interested in dining, Herefordshire is home to an array of restaurants and cafes catering to every taste.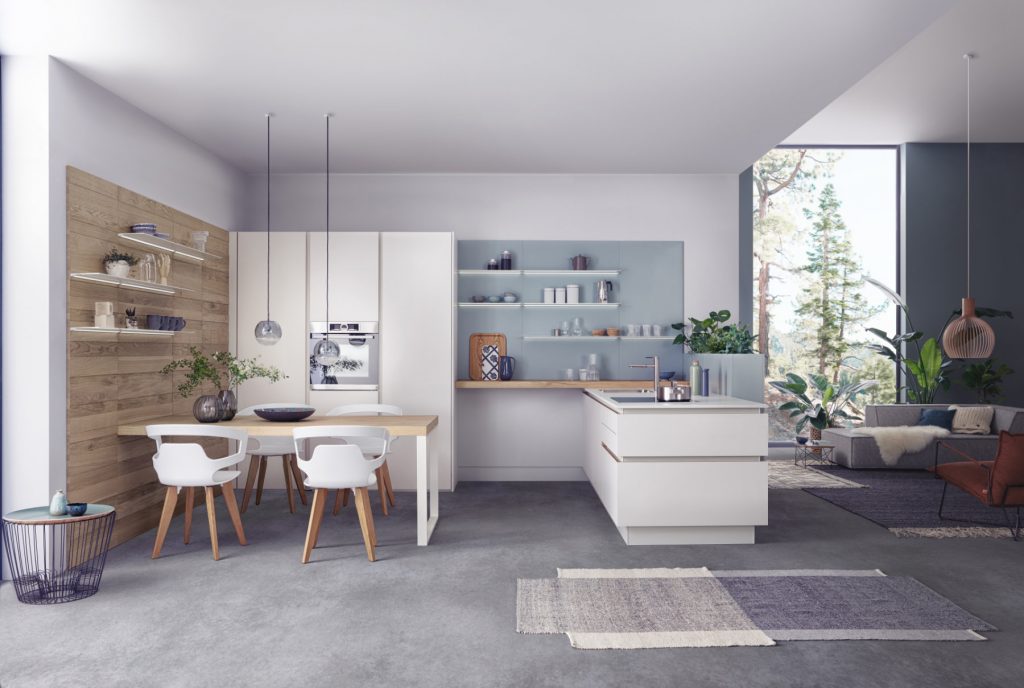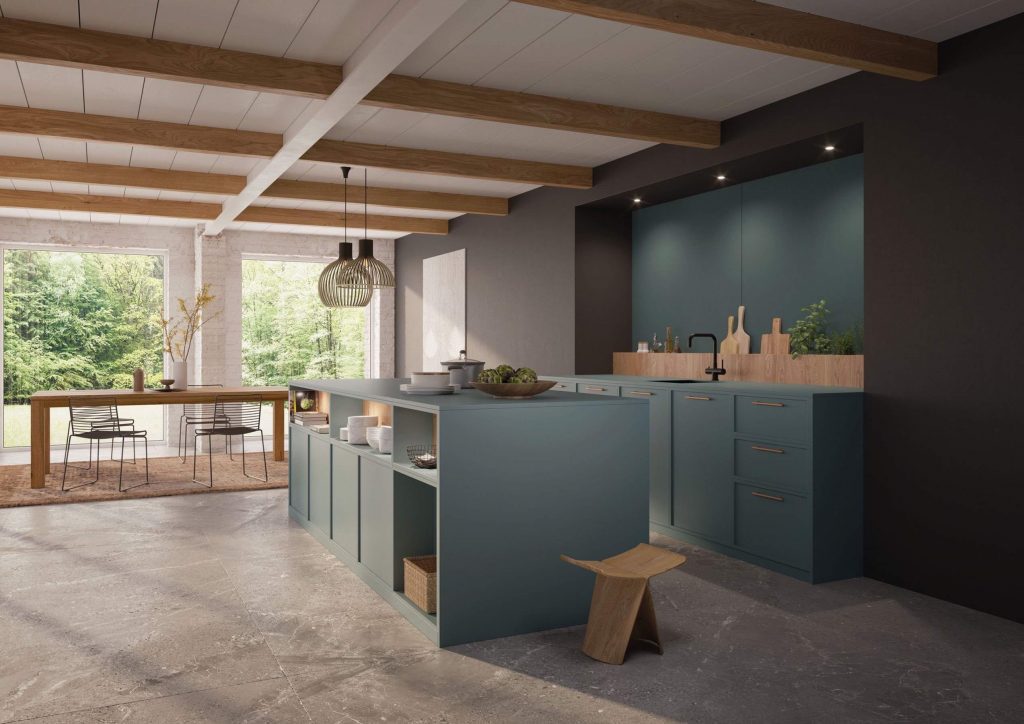 Book A Design Appointment