Inspiring Ross Kitchen Design Specialists for Herefordshire
As local Hereford kitchen design experts based in Ross-on-Wye, our goal is to turn your dream kitchen into reality, and our experienced Ross kitchen designers will work closely with you to create a truly personalised kitchen space, fully tailored to reflect your unique style, taste, and needs. With an unwavering commitment to quality and customer satisfaction, we take responsibility for every stage of the process – from the first sketch to the finishing touches, always helping you to minimise cost, but without ever compromising on style or quality.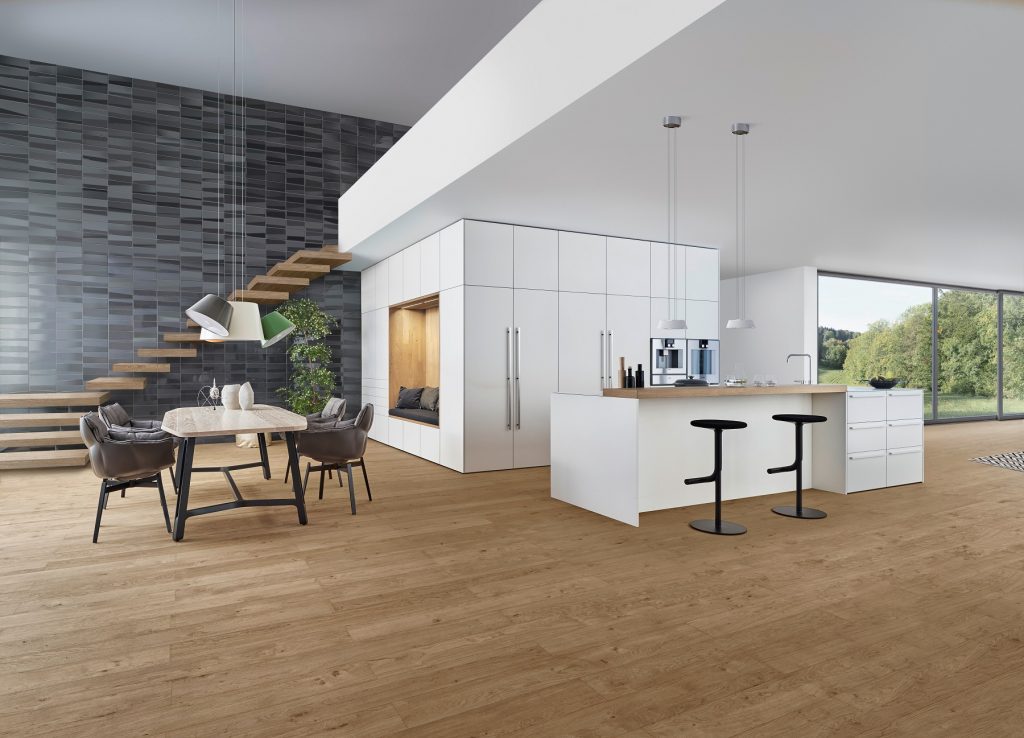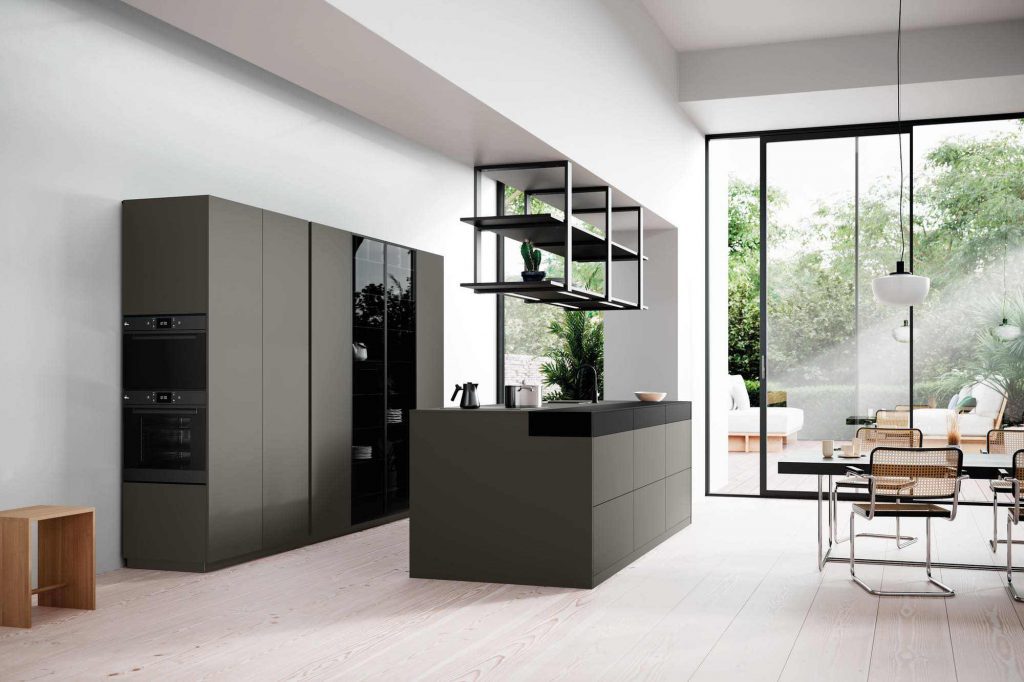 Personalised Hereford Kitchen Design
At Kitchens by Design, we never just 'sell kitchens' but instead it is our specialist Hereford kitchen design service which really makes us stand head and shoulders above all our competitors. Book a free design appointment with company director, Vanessa, and she will give as much time as needed to collate a highly personalised brief on which to shape the first foundations of your new kitchen concept.
Whether you have something already in mind for your space or else your project is a blank canvas and you need inspiration from our luxury Ross kitchen showroom, our Herefordshire kitchen design experts will always listen to what you say you want; from here, can chat through ideas and suggestions, and ultimately, we'll come up with something which we know is special and completely right for you.
Herefordshire Kitchen Design – Attention To Detail
At Kitchens by Design in Ross, where we also stand out is the attention to detail we bring to every kitchen design we work on. With a design appointment in your home, we can get a feel for your space and your sense of style, and it also helps us capture the little details which we know will bring your new design to life. For example, we might take a photo of your garden, or capture where your dog bowl sits, recreating these small yet important details within your finished kitchen renders.
Through years of experience, we know this is hugely helpful for clients in visualising a new design and recognising it as their own. All kitchen images are in full colour, high-resolution, and we provide these on completion with a comprehensive pack with a full cost breakdown.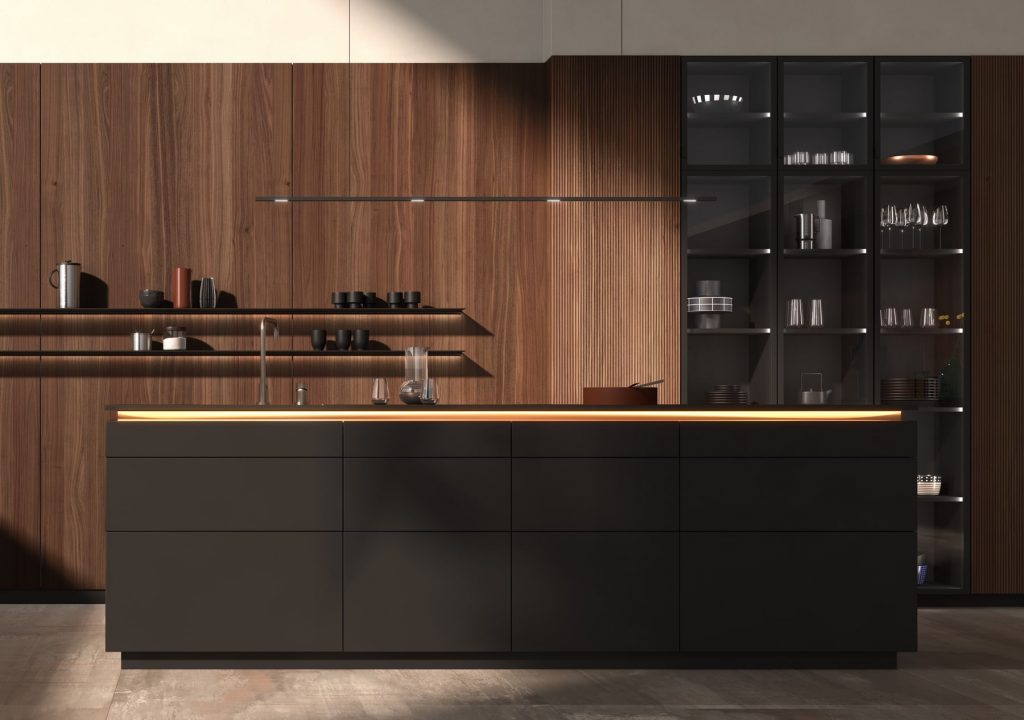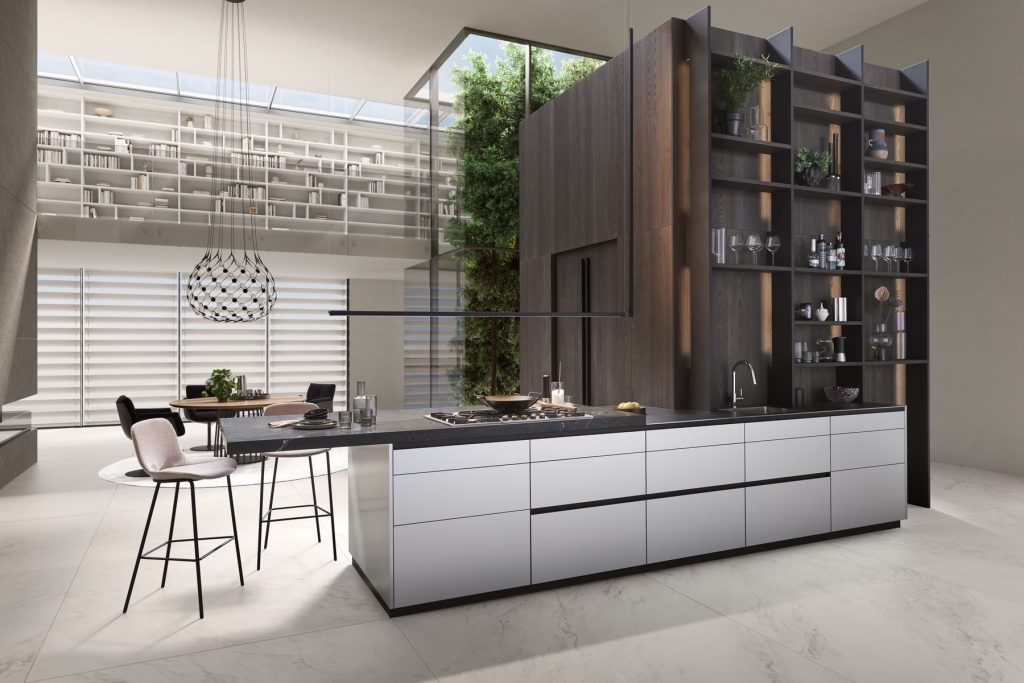 High-Quality, Long-Lasting Kitchen Designs
Throughout our expert Hereford kitchen design process, our approach is relaxed and friendly, whilst our focus is always on you and what you want to achieve. We have an eye for detail so we know what will work- and what won't- and with thousands of options in styles, colours, sizes, finishes, and costs, we are able to design without constraint, leaving us confident we can achieve your dream kitchen look and layout.
Our dedicated Ross kitchen team considers each and every detail with care, love and passion, and through our Leicht and Rotpunkt German kitchen designs we know we can deliver beautiful, timeless kitchens that not only look good today and tomorrow but for many long years ahead too.
Ross Kitchen Installation Experts
When it comes to installing kitchens, Kitchens By Design are true experts in our field, with a team of hardworking, professional installers who are highly experienced in fitting kitchens and especially when it comes to using our products and brands. At Kitchens By Design, we never bring in extra teams to meet demand because it is really important to us that we oversee all aspects of each client project and retain full control to meet our high standards.
In fact, as part of our vetting process, we insist all tradespeople must first carry out work in one of our directors' homes, a true test of their skill so we know they're up to the standard we want and expect for our clients. Even more, we can vouch that our tradespeople are polite, reliable and fully house-trained too!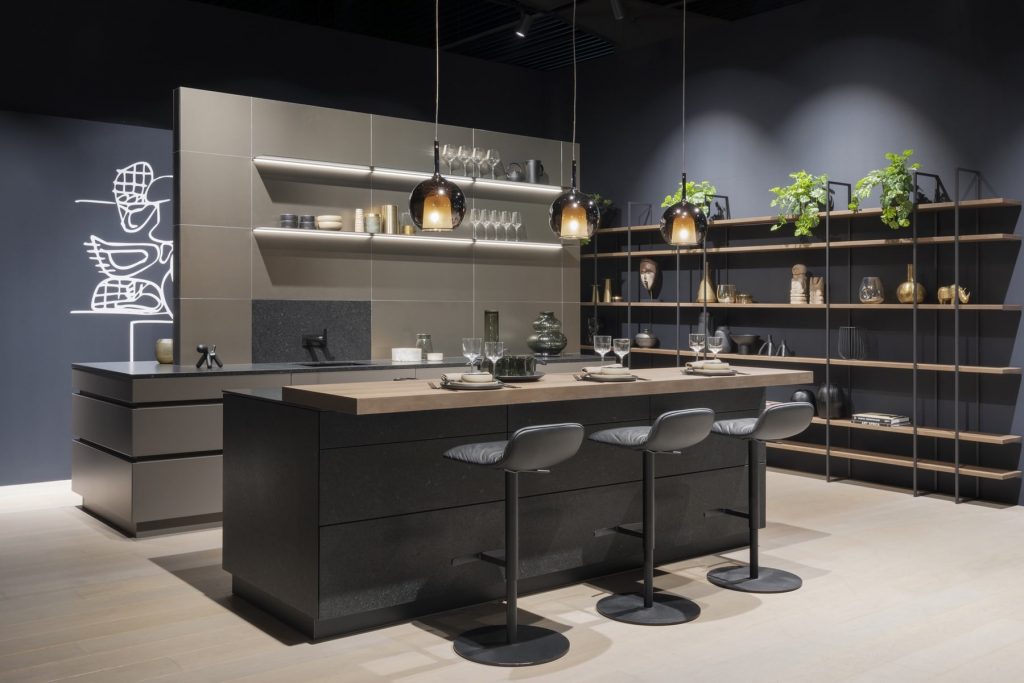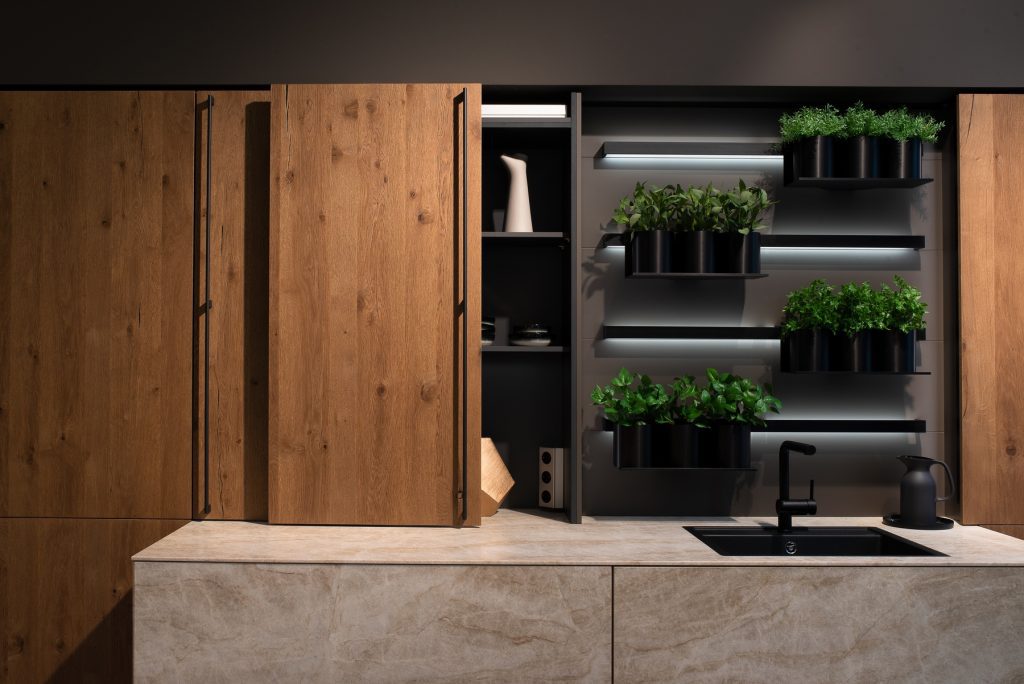 Full Turnkey Kitchen Installations
Whilst we offer kitchens on a supply-only basis as well, experience shows that an installation by Kitchens By Design is the best choice for a smooth and successful kitchen fit. Prior to taking a deposit and confirming your order, our directors will visit the site to recheck all measurements. During this time, we can also confirm details and prices for any additional services discussed, I.e., we can arrange for an electrician, plumber, or plasterer to attend the same meeting so they can assess, make any minor alterations, and then finalise quotes. We can then meet up again to sign off your order, and from here we can provide a full schedule of works.
One Point of Contact Throughout
At all times during your kitchen installation process, you will be dealing with one of our company directors, who is available for contact at any time throughout your project. Alternatively, for a supply-only kitchen, we will still come to the site during the delivery of your kitchen and check all details prior to installation. We will also still be available for you to keep in touch with throughout should you have any issues.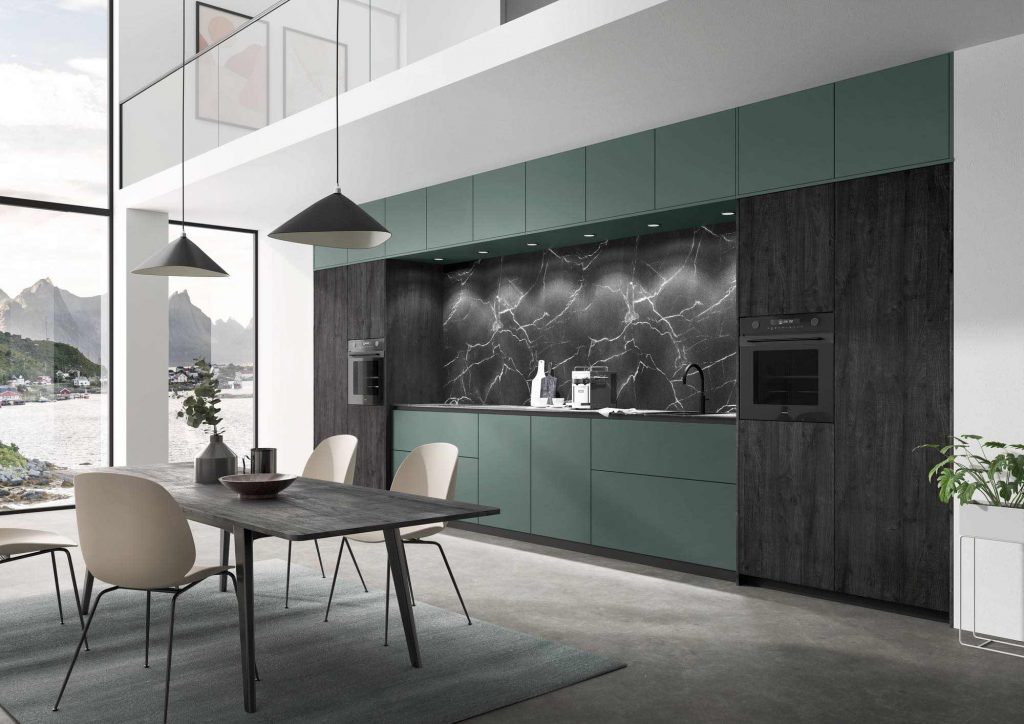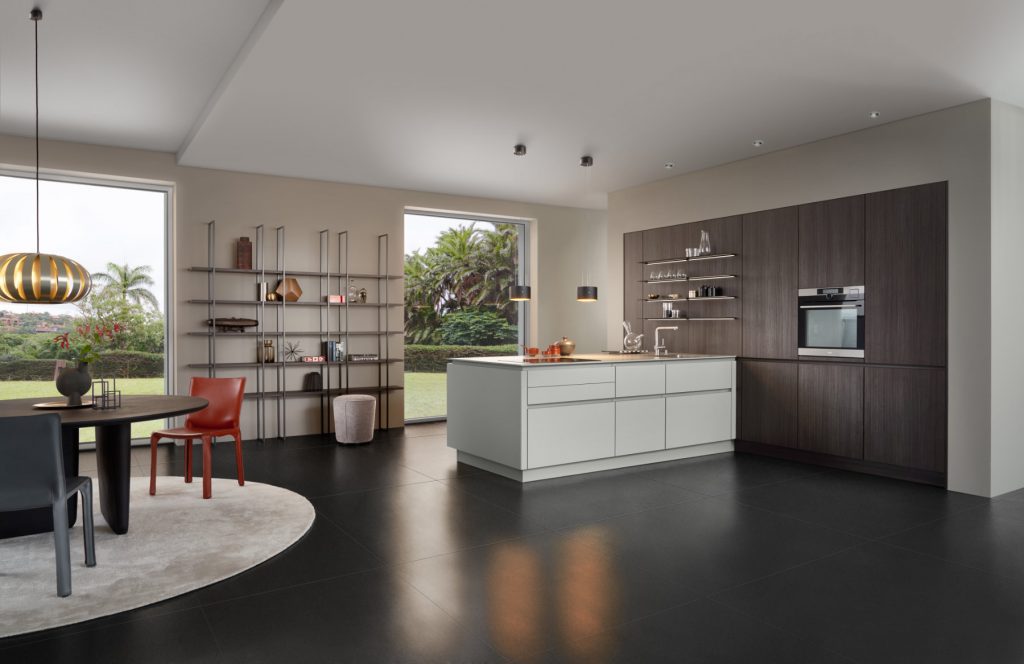 Book A Design Appointment