Experience Luxury German Kitchens in Monmouth: Leicht and Rotpunkt 
Welcome to our prestigious kitchen showroom near Monmouth, where we specialise in offering elegant, high-quality, yet reasonably-priced German kitchen design and installations. As esteemed providers of the renowned Leicht and Rotpunkt German kitchen brands, we are committed to delivering the finest in refinement, functionality, and style at outstanding value. Our expert kitchen team consists of highly skilled kitchen designers and installers who are committed to bringing your personal vision to life with a timeless and enduring kitchen design. 
Located in Ross-on-Wye, the Kitchens By Design team serve clients across Monmouth, Herefordshire, and surrounding areas, including Abergavenny, Chepstow, and Usk. Entrust your kitchen project to our dedicated team, and you won't be disappointed!
Exceptional German Kitchen Design for Every Taste and Budget 
German-made kitchens are recognised worldwide for their sleek aesthetics, ingenious storage solutions, and top-quality materials and manufacturing processes. At our Monmouth kitchen showroom, we display an exquisite selection of sophisticated yet affordable German kitchen brands, including Leicht and Rotpunkt. Our showroom features a variety of fully-functioning kitchen displays, allowing you to experience innovative design features, storage solutions, and high-quality materials first-hand. Simultaneously, our knowledgeable kitchen design experts are on hand to help you find the perfect kitchen to suit your preferences and budget, ensuring you can enjoy the benefits of German craftsmanship and design without breaking the bank.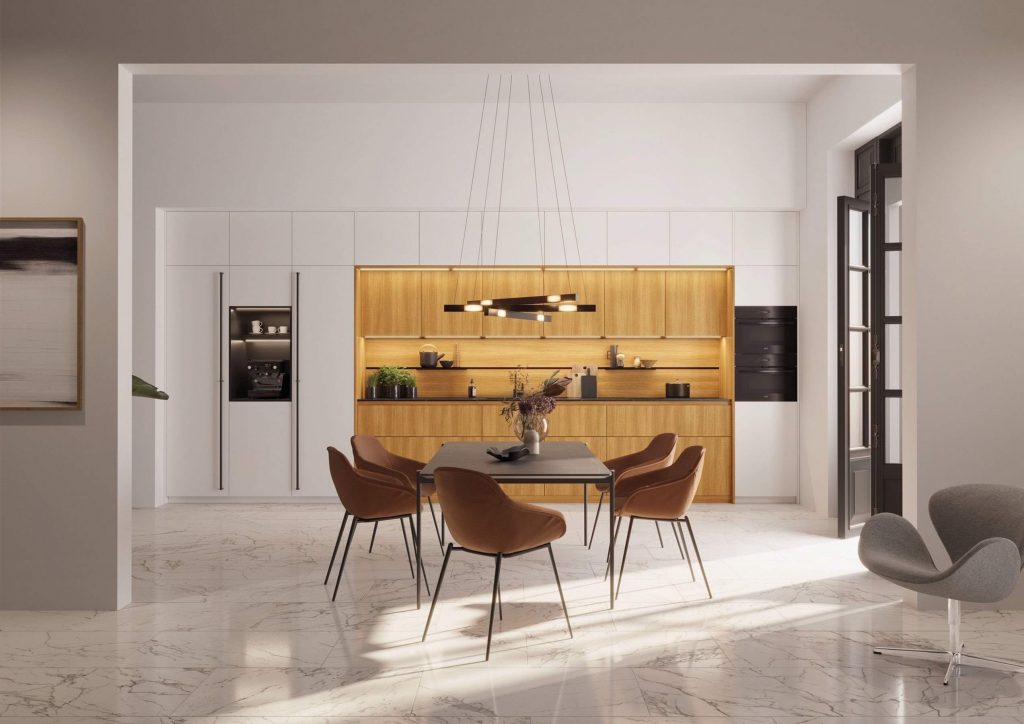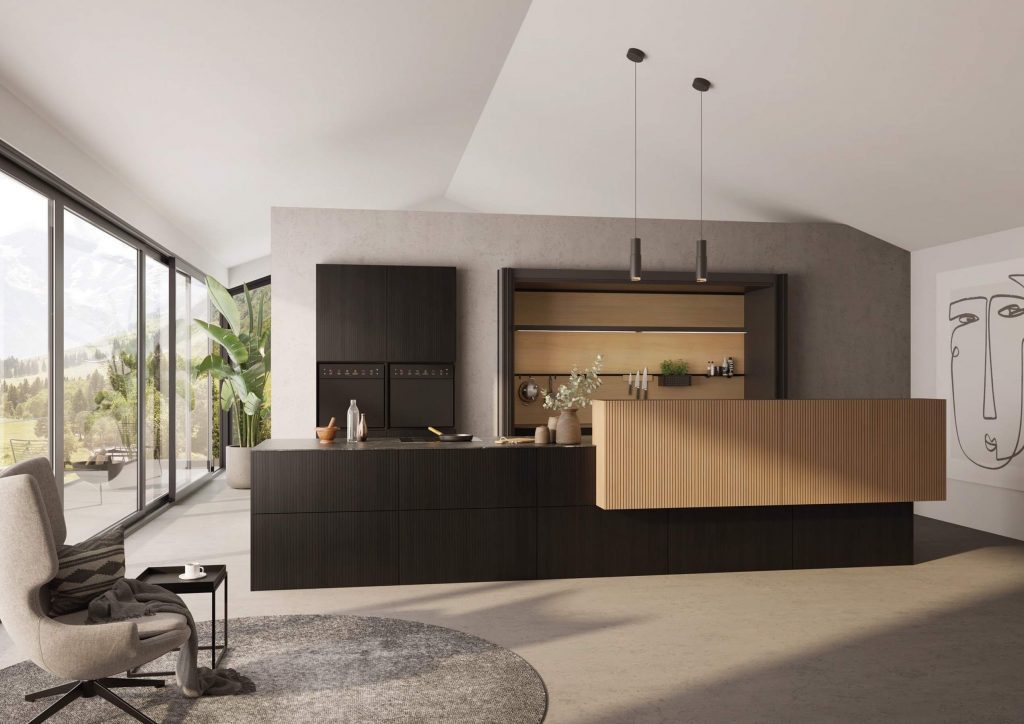 Benefits of a German Kitchen  
German kitchens are admired for their exceptional quality, innovative design, and unparalleled functionality. By choosing a German kitchen for your home, you'll enjoy numerous benefits, including: 
Premium materials and craftsmanship
Streamlined and contemporary aesthetics 
Inventive and resourceful storage solutions
Customisable options for a truly unique kitchen
Eco-friendly practices and sustainability
Our Leicht and Rotpunkt kitchens offer all these advantages, ensuring your investment in a German kitchen not only enhances the style and functionality of your home but also provides long-lasting value and satisfaction.
Maximising Space and Functionality in Your German Kitchen 
Among the many benefits of a German kitchen is the clever use of space and storage solutions. Our kitchen designers are adept at making the most of every inch of your kitchen, creating a space that is not only visually appealing but also highly functional. We offer a variety of innovative storage options, including pull-out cabinets, corner solutions, and integrated appliances, ensuring that your kitchen is beautiful, practical, and enjoyable long term.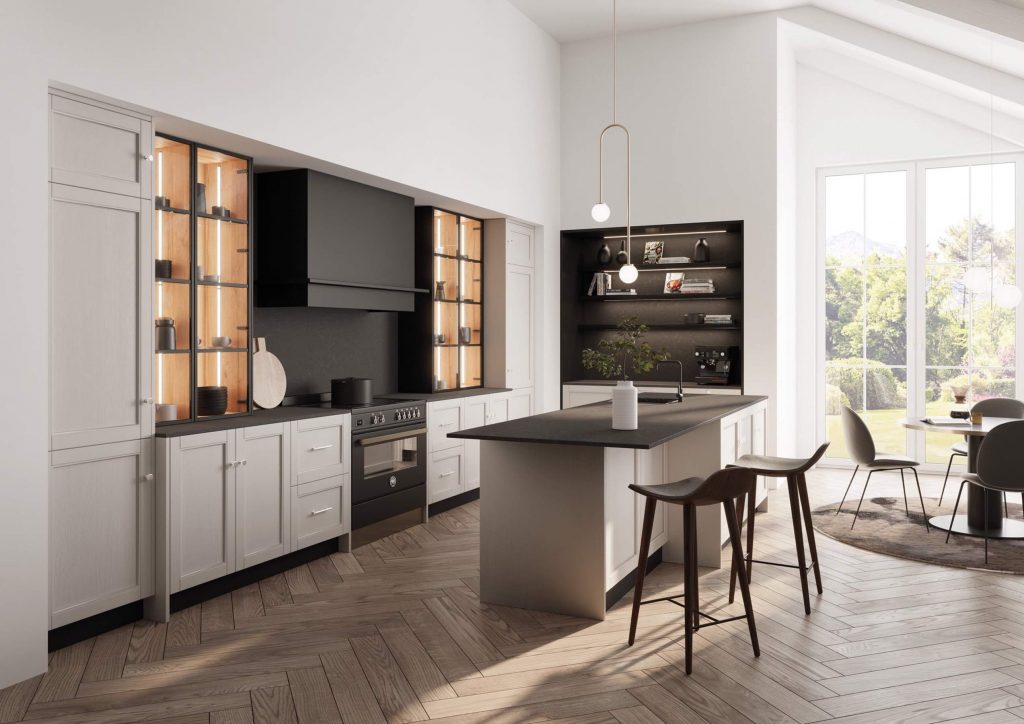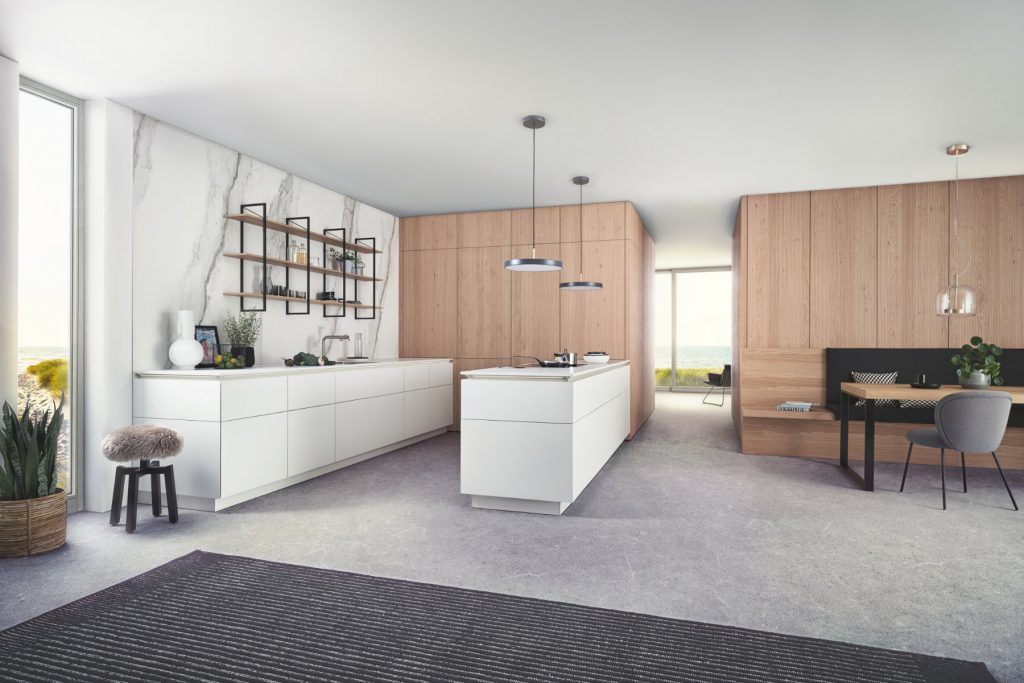 Discover Leicht in Our Kitchen Showroom Near Monmouth
Leicht is a leading German kitchen manufacturer, acclaimed worldwide for its inventive designs, exceptional quality, and meticulous attention to detail. With a broad range of styles and finishes, Leicht kitchens are designed to suit any home, from modern to traditional. When you visit our German kitchen showroom in Monmouth, you can explore the numerous options available to you from Leicht with the help of our professional kitchen designers. They will collaborate with you to create a Leicht kitchen that caters to your lifestyle and preferences while keeping affordability in mind.
Discover Rotpunkt in Our Kitchen Showroom Near Monmouth
Rotpunkt is a high-end German kitchen brand that seamlessly blends cutting-edge design with precision engineering. Focusing on sustainability, functionality, and innovation, Rotpunkt German kitchens are celebrated for their timeless beauty and superior-quality materials. Our Monmouth kitchen showroom features an extensive range of Rotpunkt kitchen designs, allowing you to find the perfect balance of aesthetics and functionality, inside of the budget you specify.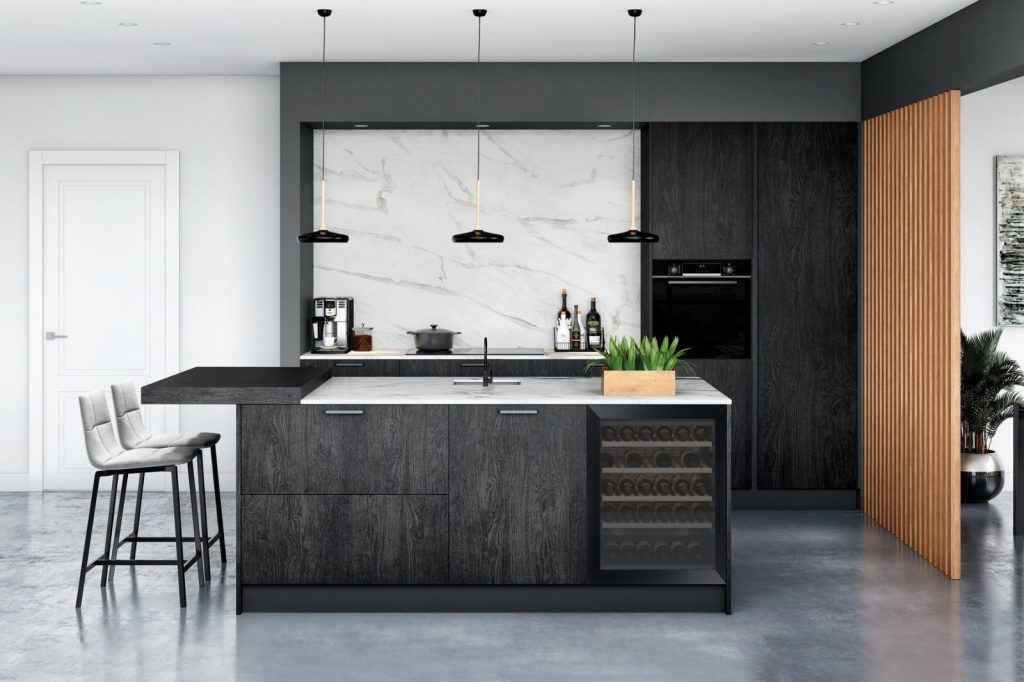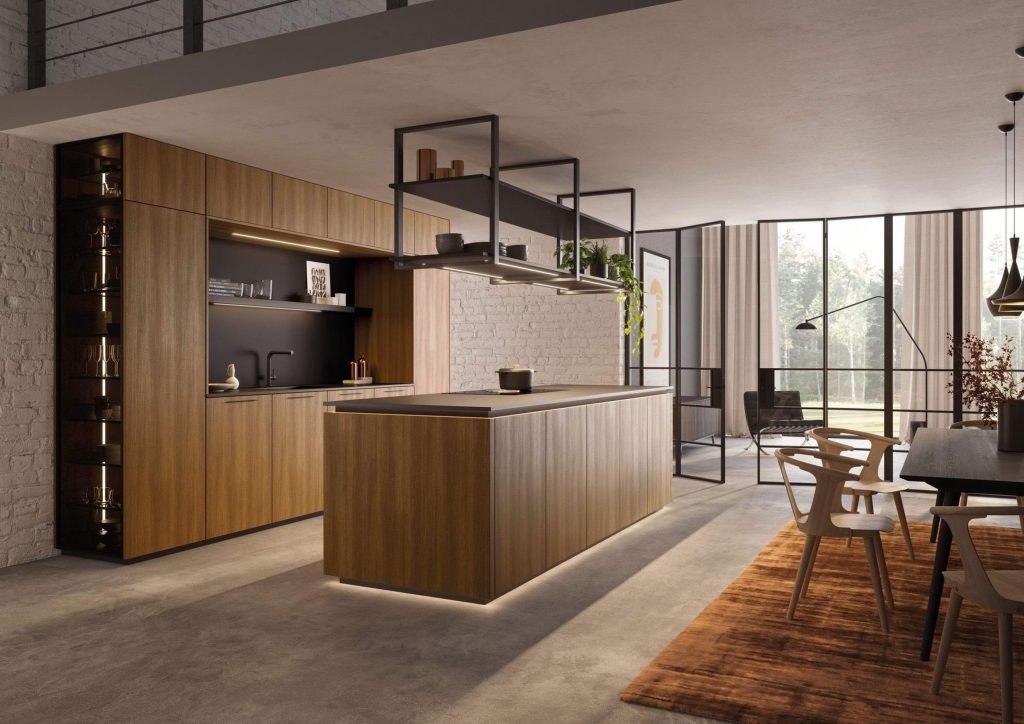 Customised Kitchen Design and Installation in Monmouth
At Kitchens by Design near Monmouth, our team fully understand that the kitchen is the heart of any home. As such, its design must be stunning, practical, and highly personalised. From the initial kitchen design consultation to the final installation, we collaborate closely with you to ensure that every aspect of your new kitchen is tailored to your exact requirements.
Our team of experienced kitchen designers and installers is dedicated to creating bespoke German kitchens that cater to your unique needs and preferences. Whether you prioritize innovative space-saving solutions, a welcoming kitchen island, or an open-plan layout, we will consistently take the time to listen to your desires and deliver on your one-of-a-kind kitchen aspirations. Our attention to detail and commitment to customer satisfaction guarantee a smooth, hassle-free process that culminates in a truly remarkable new kitchen. 
Full Turnkey Service from Design to Installation 
At Kitchens By Design, we provide a comprehensive and convenient end-to-end service, wherein we can manage every aspect of your kitchen renovation from removing the old kitchen to handling plumbing, electrical work, plastering, flooring, and painting. The only thing we won't do is cook for you once your kitchen is complete! Our customers appreciate the assurance that a company director will be your consistent point of contact, supervising the entire project from beginning to end and ensuring a seamless and high-quality experience throughout the process.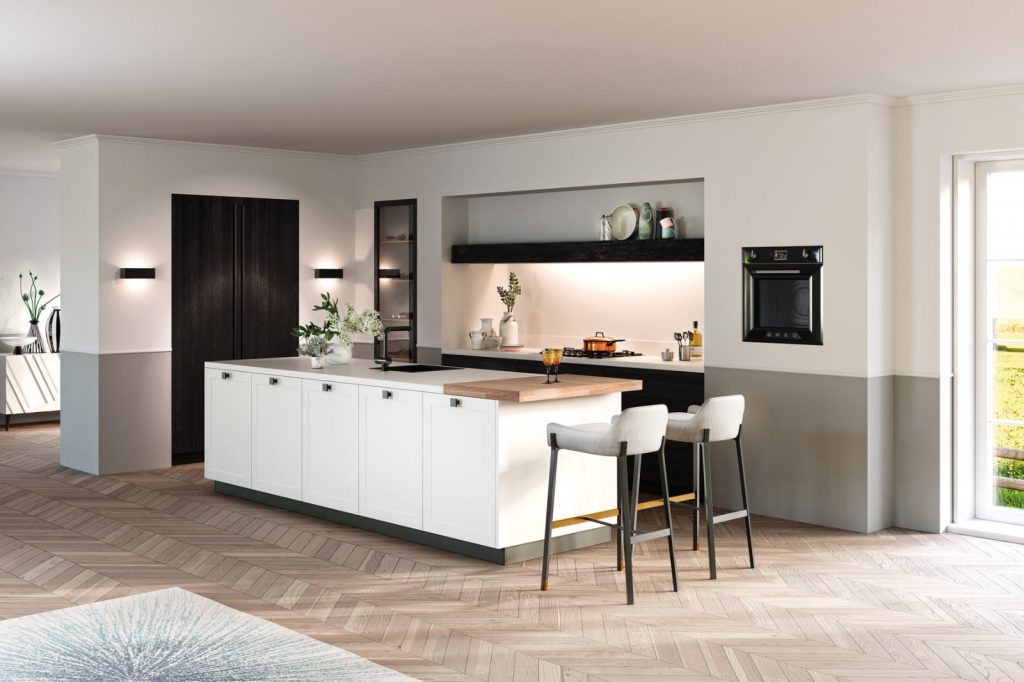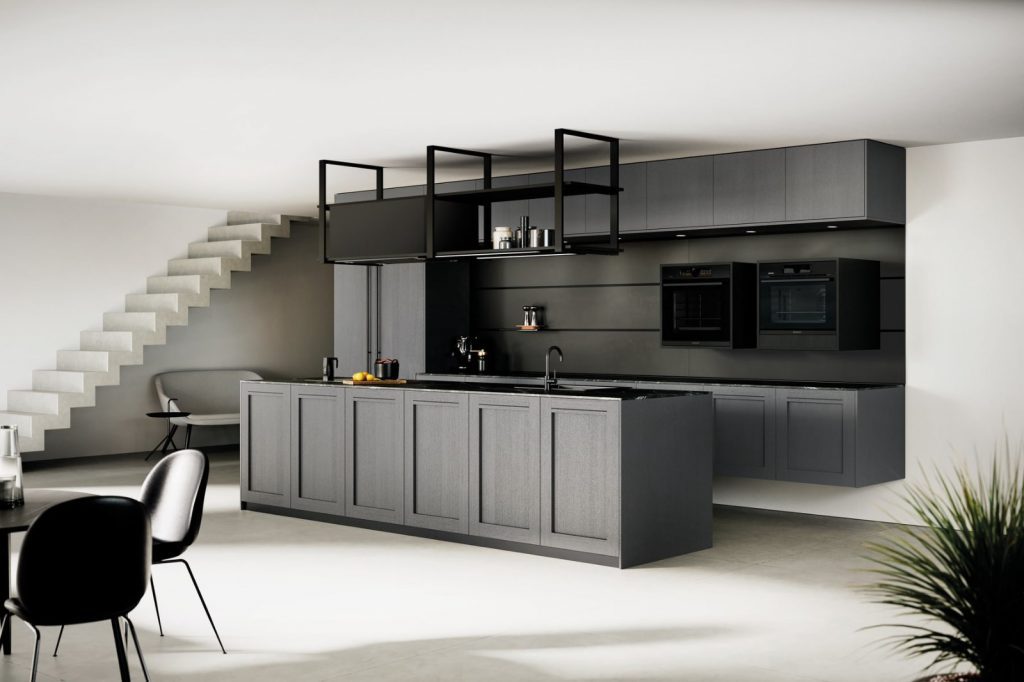 High-End, Value For Money Kitchens 
At Kitchens By Design, our mission is to provide high-end, quality kitchens but at attainable kitchen prices. We understand that many designer kitchens come with a hefty price tag, often due to import markups, franchise fees, overheads, and other extra expenses. However, by collaborating directly with our partners and suppliers and through operating as an independent business, Kitchens By Design can effectively reduce our costs without sacrificing quality. Teaming up with our esteemed German kitchen brands, Leicht and Rotpunkt, we are proud to offer our clients exceptional kitchens at remarkable value. 
Customer Satisfaction is Our Top Priority
From our kitchen showroom near Monmouth, our experienced team pride ourselves on delivering outstanding customer service and ensuring that every client has a positive experience with us throughout their kitchen journey. From the moment you step into our showroom, our team is dedicated to helping you find the perfect kitchen solution and making your dream kitchen a reality. We believe that communication is key, and our designers will work closely with you throughout the entire process to ensure that your new kitchen is everything you imagined and more.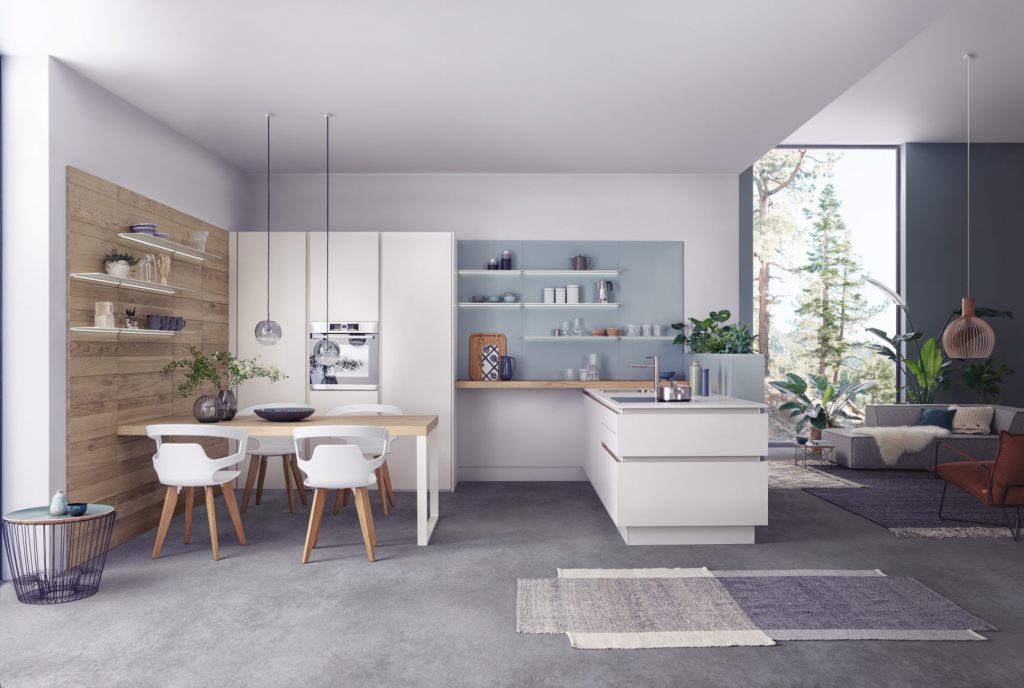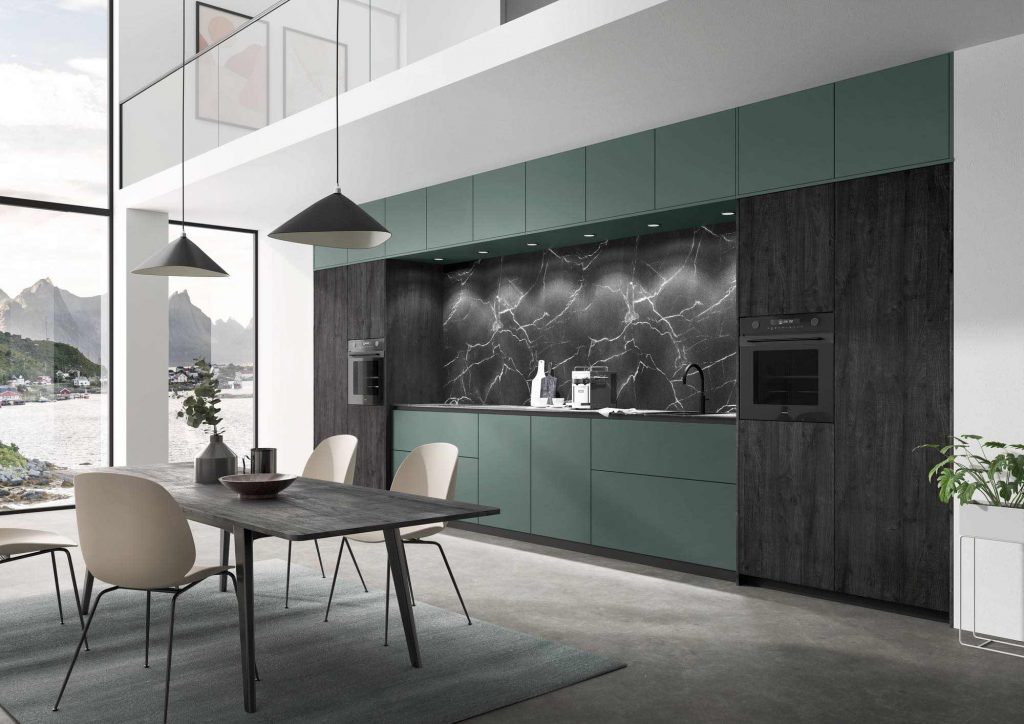 Start Your Luxury German Kitchen Journey in Monmouth Today 
With a beautiful selection of Leicht and Rotpunkt kitchens, complimentary personalised design services, and a commitment to customer satisfaction, our Monmouth kitchen showroom is the perfect place to begin your journey towards a luxury German kitchen. Contact us today to schedule your free kitchen design consultation and let us help you create a kitchen that is a beautiful, functional and lasting reflection of your unique sense of style.   
Book A Design Appointment